Community Involvement
Most of the exploration and production licenses of Aladdin Middle East Ltd.  (AME) are located in remote areas of Türkiye with difficult geographical and social conditions.
AME engages and consults with local communities to understand their priorities and local needs. We partner  with  and  invest  in  communities  close  to  our  operations  to  achieve  mutual  long-term  benefits,  and  we  see  it  as  our  responsibility  to  help  local  people  develop  the  skills  to  thrive  and  play  their  part  as  we  work  with  them  to  unlock  the  potential  of  Turkey's  natural  resources.
Around 80%   of AME's employees are from the local community, with such direct employment making a tangible difference to local areas.
Supporting and sustaining the communities in which we operate is fundamental to our ongoing success and our commitment to being a sustainable business. We promote sustained, inclusive, and sustainable economic growth for all our stakeholders and encourage local entrepreneurship.
AME is the sole industrial employer in Eruh district near the city of Siirt and aims to provide high calibre occupational training to villagers employed by AME's Production & Drilling Departments.
In this regard, AME signed an «Education Co-operation Protocol» with Eruh District Education Management.
So far, more than 100 villagers received occupational training from this program.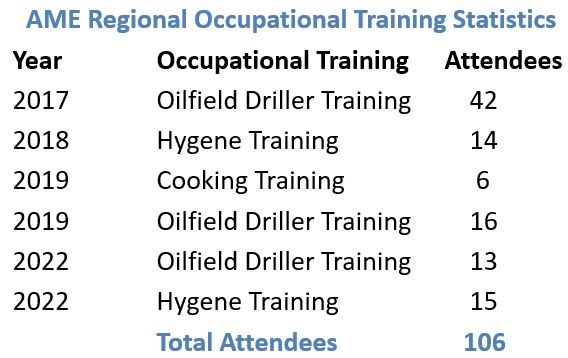 Success Story – Yusuf Bekiz
Yusuf Bekiz is 28 years old and he lives in Bayıryüzü village , 2 km away from AME's Production Field. He is married and has six children.
His primary school education was interrupted as the village school was closed for regional security reasons.
After he left the primary school he worked as a shepherd to make a living.
He applied to AME without any occupational training.
He received his literacy certificate in 2014 and completed driller training in 2022.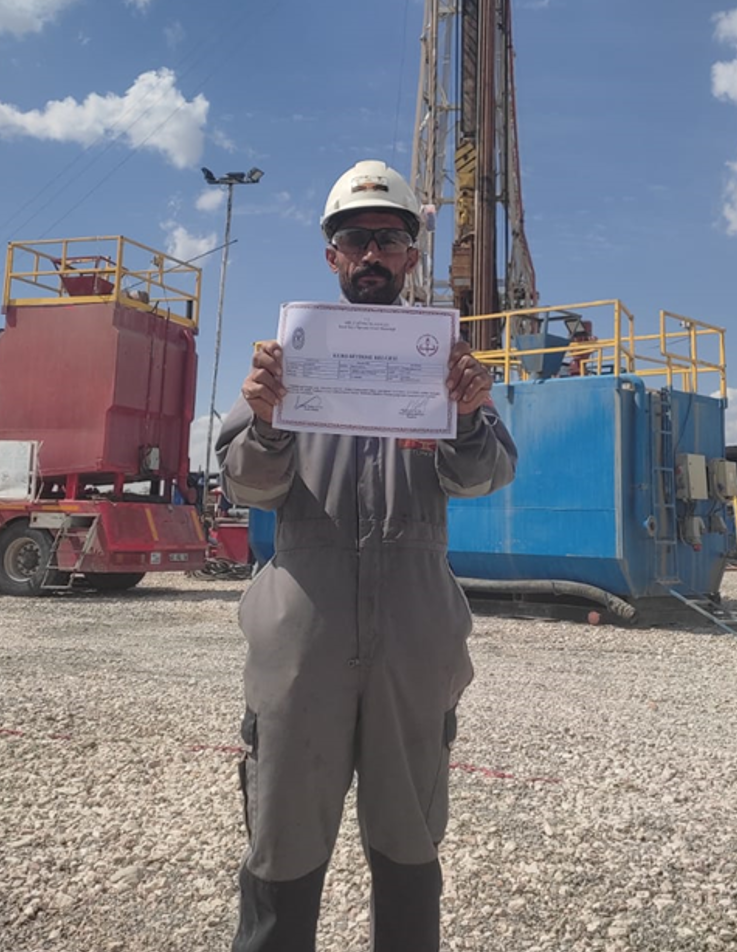 Industry, Innovation and Infrastructure
Gedikaşar Village Road Project
Access to Gedikaşar village was only possible through a         5 km long mountain road, most sections of which were only fit for one vehicle at a time.
Since the elevation of village is around 1,800m above sea level, winter conditions affected transportation conditions and there were days when the road is closed due to snow.
AME implemented a village road improvement project and now access conditions to the village are in a better condition.
Clean Water and Sanitation
Gedikaşar Village Water Project
Gedikaşar village is located in a mountainous region between Siirt and Şırnak. The nearest town is Eruh, which is 10 km away.
The population of Gedikaşar village is approximately 120 people and the main economic activity is sheep & goat farming.
There are some water wells for the villagers, but water becomes scarce especially during the summer.
AME supported the water transmission Project developed by the villagers and contributed to the construction of 3,5 km long water pipeline from a nearby source in the mountains.