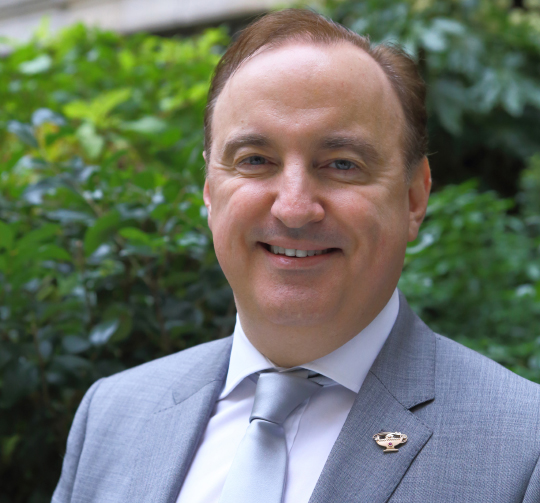 Cem Sayer
Chairman of the Board & President
Mr. Cem Sayer has been engaged in oil and gas exploration and production projects in Turkey since 1989. He graduated from Richmond University in the United Kingdom in 1989 where he obtained a B.A. degree in Business Administration and Economics, with International Business as his area of concentration. He also attended various courses in the USA on petroleum economy and drilling practices.
Mr. Sayer's field of expertise has been dealing with international projects and contract, legislative and financial issues as well as corporate restructuring and Institutionalization process of the company. The accomplishments included successful utilization of the company to international drilling contracts outside Turkey as well as efficient and profitable appraisal of discovered oil fields In Turkey.
Mr. Sayer has given particular emphasis to effective team work and a uniform Board level support and commitment to company policies and fiscal program. Mr.Sayer is working for AME since 1989.
Mr. Cem Sayer individually is one of the five founding members of PETFORM (Petroleum Platform Association) which was established by and between operating oil and gas companies in Turkey to voice out industry opinion and perspective towards the government and related bodies. He served as Vice-Chairman and led the Exploration and Production Group for five years between 2000 and 2006.
He played an active role in the preparation and negotiation process of the Petroleum Law, Natural Gas Market law and Petroleum Market law of Turkey. He is a Director of the Canadian-Turkish Business Council (CTBC), and also an active member of AIPN (Association of International Petroleum Negotiators, Houston - Texas), Energy Institution (London - England), International Who's Who Historical Society (Washington DC - USA), American Business Forum in Turkey (ABFT, Istanbul- Turkey) and Turkish American Businessmen's Association (TABA, Istanbul- Turkey). Mr. Sayer is a dual citizen of Turkey and Canada with three children and resides in London, UK.